kulturelle

The Better Half – Webserie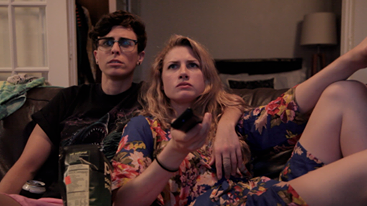 Eine neue US Webserie von Leyla Perez und ihrer Freundin Christine Ng, über die Afterellen schreibt:
You can love it, like I did, or hate watch it in all of it's truth serum glory but either way you'll feel uncomfortable in how closely it hits home.
Gemeint ist damit die Beziehung des Serienpaares mit all ihren Höhen und Tiefen, die eine Langzeitbeziehung so mit sich bringen kann.
Interessant wird die Sache besonders, da die beiden Darstellerinnen Lindsay Hicks und Amy Jackson, auch in realen Leben ein Paar sind.
Weitere Infos:
Homepage: The Better Half
Facebook Fanseite: The Better Half
Episode 1:

The Better Half – Ep. 1 "Going Out" from TheVerbProject on Vimeo.
Fotocredit: Facebook "The Better Half"
Related Posts