Allgemein

Janet Jackson produziert Film über Transsexualität
Laut Advocate Magazin produziert die Pop-Sängerin eine Dokumentation mit dem Titel Truth, in der sie die Lebensgeschichte von Transsexuellen und deren Kampf für Gleichberechtigung überall auf dieser Welt erzählen will.
Die Produktion soll im Sommer starten.
Janet Jackson ist schon lange eine Verbündete im Kampf gegen Homo-und Transphobie.
Das Album The Velvet Rope wurde sogar von dem amerikanischen National Black Lesbian and Gay Leadership Forum ausgezeichnet und in der Kategorie Outstanding Music Album bei den GLAAD Media Awards ausgezeichnet.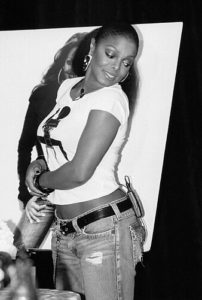 von Dan Ingram from Chicago, U.S.A (Flickr) [CC-BY-2.0 (http://creativecommons.org/licenses/by/2.0)], via Wikimedia Commons