informelle

Chely Wright und Lauren Blitzer-Wright nun glückliche Mütter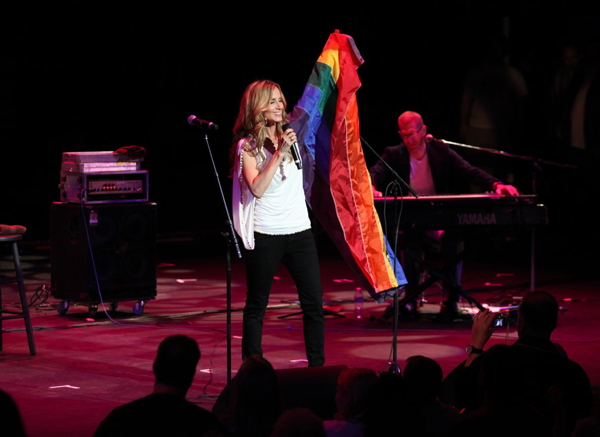 Die US-Countrysängerin Chely Wright (42), die vor einigen Jahren ein sehr öffentliches Coming-Out hatte, und ihre Frau Lauren Blitzer-Wright (31) wurden am 18. Mai Mütter eines gesunden Jungen-Zwillingspaares. Eigentlich wäre der Geburtstermin erst im Juli gewesen.
"We are grateful for all the amazing medical care and the love and support of family and friends," verkündeten die Mütter im People-Magazin.
Das Paar hatte sich kurz nach dem Outing von Chely Wright 2010 kennen gelernt und im August 2011 geheiratet.
Link zur Dokumentation über das Coming-Out von Chely Wright:
http://www.phenomenelle.de/kulturelle/chely-wright-wish-me-away/
Bild: www.wishmeawaydoc.com