Allgemein

Musikvideo: Saucy Monky – Do I Have Your Attention?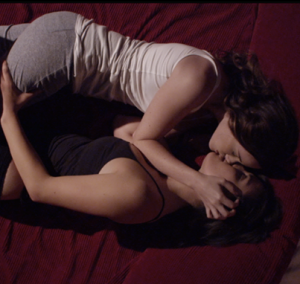 Das passende Lied für alle lesbischen "On-Off/Geh weg-Bleib hier" Beziehungen liefert die US-Band Saucy Monky mit den Sängerinnen Annmarie Cullen und Cynthia Catania.
Die zwei Frauen waren auch bis vor ein paar Jahren ein Paar und in manchen ihrer Songs verarbeiteten sie auch ihre eigenen Erfahrungen. Ein Interview mit Annmarie Cullen dazu findet ihr hier: http://www.sdgln.comsaucy-monky-survives-breakup-lesbian-couple
Die Indie-Pop Band veröffentlichte ihre erste CD 2003 und lieferte seit dem unter anderem Songs für die Serie Veronica Mars und den Film And then came Lola.
Weitere Infos zur Band:
Homepage: http://www.saucymonky.com
Facebook Fanseite: https://www.facebook.com/saucymonky
Youtube Channel: https://www.youtube.com/user/saucymonkymusic
Video:
[youtube]https://www.youtube.com/watch?v=NrNGHUCfKn8&list=UUvsiQONGAs5oFGfipUO1mTg[/youtube]
Fotocredit: Facebook Fanseite Saucy Monky