Allgemein

Doku: I Kissed a GIRL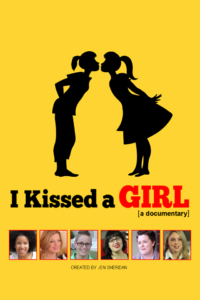 Die Filmemacherin Jen Sheridan aus Nashville (USA) hat eine Dokumentation zum Thema "I Kissed a GIRL" gemacht, indem sie Lesben jeden Alters über ihren ersten mindblowing Kuss mit einer Frau befragte und filmisch dokumentierte.
Sheridan erklärte die Hintergründe ihrer Dokumentation im Magazin OutandAboutNashville.com:
Society tells girls they`re supposed feel X when they kiss a boy. When a lesbian finally kisses a girl, she begins to feel what everyone`s talking about when the talk about their first kiss.
Der Titel ihrer Dokumentation ist übrigens angelehnt an den Song I Kissed a girl von Jill Sobule aus dem Jahr 1990, der definitiv besser zu hören ist als die Kathy Perry Kopie.
Mehr Infos zum Film:
Facebook Fanseite: https://www.facebook.com/IKissedAGirltheMovie?fref=photo
Trailer:
[vimeo]https://vimeo.com/124660399[/vimeo]